Denis Coleman
MA MSc PGDip MICF PCC MANLP MAC CCmBIT CMILT FIITD SMC
Supply Chain Consultant, Behavioural Analyst, Change Consultant, LAB Profiler, Values System Consultant, Professional mBIT Coach, SCRUM Master Certified Project Manager, safeTALK & ASIST Certified, Global Training Partner – VMEdu, Certified GENOS International EI Practitioner
Cherie Blair Foundation Mentor Alumni, Associate/Adjunct Lecturer & Academic Supervisor at University of Limerick, IT Carlow, IIPMM and University of Derby, Member of Academic Council at IT Carlow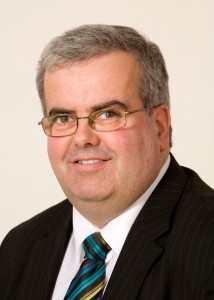 Commercial Background
Denis Coleman is a Coaching & Neuro Linguistic Programming Trainer and Supervisor. He is Ireland's only Associate of the Global Marshall Goldsmith Leadership Coaching Group, a Fellow of the Irish Institute of Training & Development and a Cherie Blair Foundation Mentor. Denis has over 35 years' experience in the corporate world. His qualifications and vast experience working with individuals and organisations, coupled with his extensive Coaching, NLP, Psychometric, Emotional Intelligence, Training and Behavioural Science, enables him to help clients realise sustainable change in their commercial, professional and personal capacities. Since becoming a full-time coach in 2010, Denis has provided coaching support to more than 570 people, between individual and group sessions.
Coaching Specialisms
Denis's coaching focuses on people and their interface in a business environment. He specialises in developing managers and executives at all levels of an organisation up to C-level. He has worked with business owners and senior managers to help them regain focus, change perspective, overcome obstacles and achieve challenging goals. He has helped managers deal with difficult decisions, managing themselves and others effectively in various business situations. Denis's broad managerial experience has given him an in-depth perspective on the entire business process – from suppliers to customers; he effectively uses this holistic view to provide a broader perspective to the issues his clients are experiencing.
Coaching Approach
Denis's approach is empathic but direct. He listens intently to what the client wants to achieve and has developed an ability to 'cut to the chase' in a non-confrontational way. He takes the coaching process very seriously and works collaboratively with the client and the organisation to ensure positive change occurs for the individual and the business.
Denis provides a safe space for the client to consider and reflect on what is happening during the coaching sessions where clients can vent, share and discuss whatever s/he feels necessary. Denis understands and is humbled by the trust clients place in him as a coach as they often share information they may not have the courage to share with those closer to them. Denis makes an effort to challenge the client's views and beliefs to keep the client on track towards their selected goals and to maintain focus and progress in the overall coaching process.
QUALIFICATIONS
MA in Coaching & NLP
MSc in Supply Chain Management
Post Graduate Diploma in Arts (Teaching & Learning)
Certified Emotional Intelligence Practitioner – Genos International
Marshal Goldsmith Stakeholder Centered & Leadership Coaching Certification
Certified Professional mBIT Coach
Diploma in Coach & NLP Supervision and Mentoring
ICF Higher Professional Skills in Coaching
Special Award (Master Degree level) in Emotional Intelligence
Special Award (Hons Degree level) in Emotional Intelligence
Advanced Micro (& Subtle) Expression Recognition Certification
Dangerous Demeanor Expression Recognition Certification
Certified LAB (Language & Behaviour) Profiler
Certified VSQ Trainer & Test Assessor
Certified iWAM Trainer & Test Assessor
Extended DISC Trainer & Test Assessor
Master Practitioner – NLP
International NLP Trainer & Consultant
Diploma in Executive & Life Coaching
PIABC Diploma in Packaging Technology
Diploma in Purchasing & Materials Management
Certified Project Manager (SCRUM Master Certified)
safeTalk & ASIST Certified
FETAC Train the Trainer Certification
KEY ATTRIBUTES
Academic Coach and Mentor
Lecturer in Supply Chain Management & Business topics at levels ranging from Diploma to Masters degree
Behavioural Analyst, Modeller and Profiler
Executive Coach at CEO, Board and Business Owner level.
Experienced facilitator
Coach & NLP Trainer, Mentor and Supervisor
Mentor on Local Enterprise Offices (LEOs) helping SMEs and New Start-up Companies
Applying innovative ways of linking 'soft skills' to hard business processes
Member of International Coach Federation (MICF)
Credentialed member of the International Coach Federation (PCC)
Trainer Member of the Association for NLP (MANLP)
Member of the Association for Coaching (MAC)
Professional mBIT Coach (CCmBIT)
Cherie Blair Foundation Mentor
Fellow of the Irish Institute for Training & Development (FIITD)
Lecturing/Training Details:
Associate Lecturer: Griffith College Limerick (2020 to date):

I delivered two modules on a Masters degree in Purchasing and Supply Chain
I also acted as a supervisor for a number of students on the Masters programme

Associate Lecturer: Griffith College Dublin (2019 to date):

 

I delivered a Level 8 module in Strategic Business Policy
I have been involved in the development of a Level 6 to 8 programme in Purchasing and SCM for the college.

Adjunct Lecturer: University of Limerick,

 

Management Development Unit (2016 to Date) :

 

I am part of the Management Development Unit (MDU) at the Kemmy Business School.
I deliver modules on Supply Chain Management, Supply Chain Risk Management and APICS Production Planning programmes.

 

I am also the lead Executive and Leadership Coach for the Unit.

Associate Lecturer – Derby University (2012 to 2016):

 

I was licenced to deliver all elements of the MA in Applied Coaching in Ireland.
I successfully supervised Masters Dissertation Students around the world including Australia, Germany, Switzerland, Norway, UK, Ireland and the USA .
This programme ended in 2016

Associate Lecturer – IT Carlow (2013 to Date):

 

I deliver modules in International Business, Innovation Management, Leadership & Strategy, Technology Integration & Project Management, Procurement, Quality Assurance, Quality Management, Supply Chain Management, Academic Writing & Study Skills, Front Line Management, Strategic Information Systems, Group Behaviour and Referencing for Life Long Learning and Extended Campus.

 

I am also Academic Supervisor across four Masters Programmes as well as with Honours Degree and HDip programmes for Life Long Learning and Extended Campus.

 

I am a member of the of the Academic Council for the College. I am also a member of the R&D sub-committee of the Academic Council.
I was part of the Validation Board on the Lloyd's Pharmacy Programme for Dispensary Technicians as well as delivering the Supply Chain Management Module.
I am part of the Programme Board of the Masters in Supply Chain Management and Masters in IT Management at the Department of Life Long Learning.

Guest Lecturer – DIT/NITL (2009 to 2015): (I guest lecture on Data Management on the MSc in Supply Chain Management up to the programme change in 2015)
Lecturer – IIPMM (2009 to 2019 – IIPMM went into liquidation):

 

I delivered a range of Supply Chain modules from QQI Level 7 to 8 plus in-house programmes (Level 6). These topics include Operational Supply Management, Logistics Management, Advanced Supply Management, Warehouse Management, Procurement and Storage & Distribution.
I also supervised all Level 8 Dissertation Students attending the programme in Cork.
As of the 2017/18 academic year I became an examiner/module manager for the Institute writing and grading all assessments for Storage & Distribution and Strategic Procurement.

Academic Supervisor (2012 to Date): I provide academic supervision to students ranging from Honours Degree to Masters Degree. On average I supervise between 30 & 50 students per year across Level 8 (Honours Degree) and Level 9 (Masters Degree)
Trainer (2009 to 2016): (have provided Supply Chain and Logistics related Training, Mentoring & Coaching to I groups of Unemployed through QQI Level 5 & 6 ETB run courses)
Tutor Evaluator & External Examiner (2016 to Date): (Providing external examiner and tutor evaluation services on QQI Level 5 & 6 ETB run courses)
I deliver bespoke programmes on a variety of supply chain related topics for different organisations and training companies.
I have also delivered FETAC programmes in Supply Chain Logistics and RPL programmes in Health Care.
InnoChan Solutions Ltd is based in Carlow, Ireland. You can find out more about working and living in Carlow by checking out the
Doing Business in County Carlow
video.