iWAM Certification  
InnoChan Solutions is proud to be the first company in Ireland licensed to train iWAM test administrators and assessors.
iWAM can be used in all areas of the HR and Management process from recruitment to development. It is used for one to one coaching and mentoring as well as for team and group environments to manage performance and team development. The test is widely used in the recruitment process to identify the most suitable candidates and save recruitment costs.
Because the iWAM process works at the subject's cognitive pattern (Meta-program) levels, it is an ideal tool for Coaches, Mentors and NLP practitioners. Unlike many other EQ tests, the iWAM measures 48 cognitive patterns making it one of the most powerful and indepth test methods available.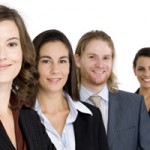 Coach Training
We have some of the most extensively qualified Coach Trainers in the country, trained to University Masters degree level as well as holding Internationally recognised qualifications with the International Coach Federation (ICF). All Coach Training courses are fully accredited.
InnoChan Solutions offers Coach training programmes as both stand alone programmes or as part of a university Masters degree – MA in Applied Coaching.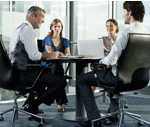 NLP Training
We have become one of the few qualified International NLP Trainers & Consultants in Ireland having received certification from NLPU at UC-Santa Cruz from Robert Dilts and Judith DeLozier (two of the founders and developers of NLP).
InnoChan Solutions now offers NLP training to Master Practitioner level as both stand alone programmes or as part of a university Masters degree – MA in Applied Coaching.

  Supply Chain Management
With over 25 years practical experience at all levels of the FMCG Supply Chain, consultancy work in other industry sectors and academic lecturing roles in a number of Supply Chain subjects, InnoChan Solutions offer a range of training workshops in various aspects of Supply Chain Management. Training can be conducted in house or externally.

   Bar Coding
Bar-coding is the often forgotten about tool that can deliver real cost savings and efficiencies in organisations. Having spent time working as a senior manager in the Global Organisation responsible for the licensing of bar codes, InnoChan Solutions can incorporate Supply Chain and Bar-coding experience to help you achieve the most from those little black and white lines.

  Non-Verbal Communication
Non-verbal Communication accounts for 55% of how we communicate with each other. Yet few of us pick up on the non-verbal indicators in important situations such as corporate meetings, negotiations, interviews and social events. It is perhaps more important for those in the Medical, Legal, Security and Law enforcement fields to be able to recognise and interpret non-verbal indicators.
InnoChan Solutions will develop training programs that will improve the non-verbal interpretation skills of you and your teams regardless of your industry sector.
Micro-Expression   

Micro-expressions are facial expressions that last a fraction of a second. They are a form of nonverbal communication. InnoChan Solutions is proud to be the only company in Ireland to be an Affiliate of Humintell LLC, global experts in Non-verbal Communication and Micro-expression.
Using the latest training programs, InnoChan Solutions will deliver and tailor specialised training in Micro-Expression to suit your specific needs. Click here to see the range of Humintell On-line Training products available.

  Bespoke Program Design
InnoChan Solutions can deliver a range of 'off the shelf' programs, but we also recognise that every company and every circumstance is different so very often 'off the shelf' programs are unsuitable.
In order to over come this, we can design and deliver programs that meet your specific needs. Got a nightshift team who are not available for training during the day? No Problem! InnoChan Solutions will deliver the program you want, when (and where) you want it delivered.
Contact InnoChan Solutions for more information on any of our training programs.