Bar-On Emotional Intelligence Test
Bar-On:

The Bar-On test is an on-line questionnaire type document that respondents self
complete in the comfort of their own home (or work). The service is confidential with each
client being given unique access to their questionnaire. It is also available in paper form
but is much easier to complete on-line.The test covers the following five key areas of emotion:

IntRApersonal
How you view/relate to yourself

IntERpersonal
How you relate to others

Stress Management
How you manage stress

Adaptability
How you adapt to situations/problems

General Mood
Your overall outlook on life

Contact InnoChan Solutions for more information.

iWAM Emotional Intelligence Test
iWAM:

The Inventory for Work Attitude & Motivation (iWAM) is a questionnaire used for job related activities, such as recruitment, coaching and training projects.The iWAM Management Report identifies a person's motivational and attitude preferences in the job context and predicts how this person will behave in various job types, such as administrative, customer contact or managerial tasks. The iWAM Attitude Sorter predicts key motivational preferences and development areas.

Contact InnoChan Solutions for more information.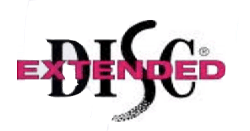 Extended DISC Behavioural Analysis (Personal, Team & 360)
Extended DISC:
The Extended DISC® System is based on a psychological theory that was developed by Carl Jung in the 1920′s. The System is built around a four-quadrant thinking of human behavior. It is designed to information about individuals; their behavioral style, strengths, development areas, skills, opinions, perceptions and expectations.InnoChan Solutions are pleased to offer the Extended DISC test for Individuals, Work Pairs, Teams, Team 360 and Job Analysis.