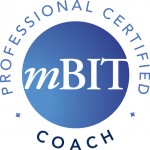 mBIT (multiple Brain Integration Techniques) is a revolutionary Coaching Process that combines the latest Neuroscience discoveries with Coaching, NLP, Emotional Intelligence and Ancient Wisdoms to help clients discover their true potential by aligning their three known Intelligences/Brains; Heart, Head, Gut.
These brains each contribute separately to our overall system as follows:
  –  Head (Creativity) – Cognitive Perception, Thinking, Making Meaning
  –  Heart (Compassion) – Emoting, Values, Relational Affect
  –  Gut (Courage) – Core Identity, Self-preservation, Mobilisation
Check out the flyer below.
Contact us to arrange an appointment or for more information.